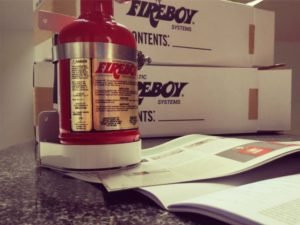 We are proud to announce that after training in marine fire supression systems for FM-200 and Novec 1230, we received Fireboy-Xintex certification.
Thanks to its knowledge and experience in the design of marine fire extinguishing systems, Airmech can carry out mandatory inspections of fire extinguishers and extinguishing systems with FM-200 and Novec 1230. The certificate is approved by Polish and foreign offices and classification societies.
Airmech is instrumental in helping to design fire supression and fire detection systems on yachts, boats and on commercialvessels.