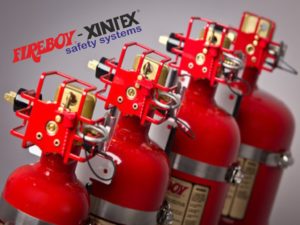 Airmech started cooperation with American company Fireboy-Xintex as the exclusive distributor in Poland.
Fireboy-Xintex is a manufacturer and integrator of fire extinguishing and fire detection systems use in recreational boats and commercial vessels. Fireboy-Xintex fire-extinguishing systems use FM-200 and Novec 1230 agent. Fire detection systems and fire suppression systems have the necessary marine certificates and are used by leading Polish and international manufacturers of boats, yachts and vessels.
Thanks to extensive experience in the design and maintenance of firefighting systems, Airmech provides world-class service.